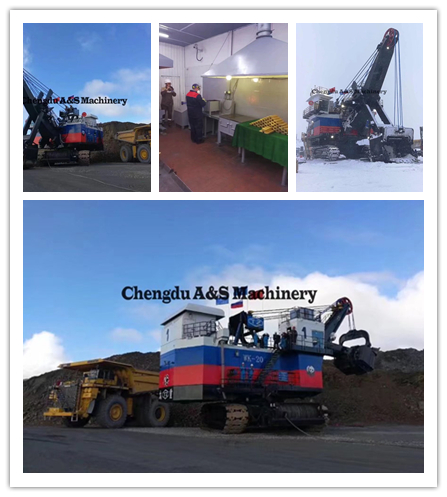 A&S mining wear parts equipped on TZ WK-20 electric shovels, are under operation at the mines of Polyus Gold in Russia, a positive response to China global development strategy "Belt & Road".
A&S Machinery Co., Ltd., specialized in supplying mining wear parts like buckets, bucket teeth, lock pins, tooth adapters, lip shrouds/protectors, wing shrouds/side protectors, heel shrouds, wear liners for Caterpillar, Komatsu, Hitachi, Liebherr, Terex / O&K, Volvo, Hyundai mining backhoe excavators and hydraulic load shovels, as well as Bucyrus, P&H, TZ mining electric shovels.
Please feel free to contact us with any inquiry related, thanks.
Best Regards,
A&S Machinery Co., Ltd.
recommend